COFFEE CART for special moments
Kaffee Katze specializes in making you, the host, happy with a coffee cart while surprising your guests with delicious coffee!
A coffee cart is much more than a beautiful eye-catcher at an event. It is an attraction for your guests and an expression of hospitality. Our goal is to make you an unforgettable host by offering fresh coffee quality and an excellent barista service. Our aim is to serve you and your guests first-class coffee specialties.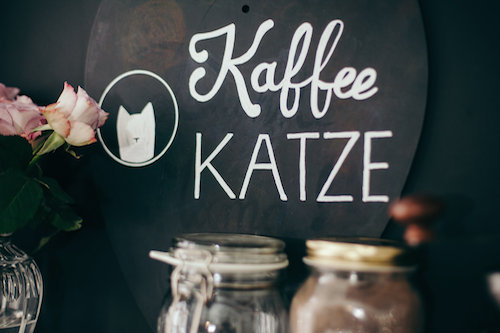 Extraordinary flavour experience
We want our coffee to address all the senses of your guests. To us, coffee means pure bliss!
The smell of freshly ground coffee, the swish of the milk steamer, the artistic pouring of the silky steamed milk into the warmed-up cup.
Finally the first sip of a creamy cappuccino!
mmmh, there is nothing more delicious in this moment.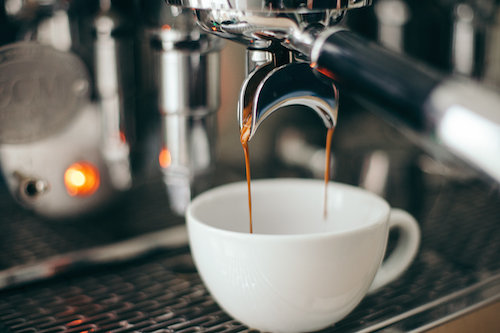 This will not only make your guests' hearts beat faster, but also those of your employees.
Hiring a COFFEE CART means getting a caffeine kick
Even the most motivated employees get tired during a long day at the trade fair. Our coffee cart helps staying active by ensuring the much needed amount of caffeine. In the morning we arrive 30 minutes before the trade fair starts to serve your employees a delicious cup of coffee.
Our top priority: QUALITY
With us, you will experience true coffee quality. Our coffee cart and our barista ensure exceptional enjoyment by using only the best ingredients.
Quality feature – freshly roasted coffee beans
We source our coffee beans from the best growing areas on earth. We attach great importance to the gentle and slow roasting process of coffee beans in small quantities and at low temperatures. This traditional roasting method creates very delicate flavours, which ultimately develop as a whole on the tongue of your guests. In addition, our 100% Arabica coffee is freshly roasted just one week before your event starts. The result is an aromatic coffee with nuances of nut and dark chocolate that you will indulge in.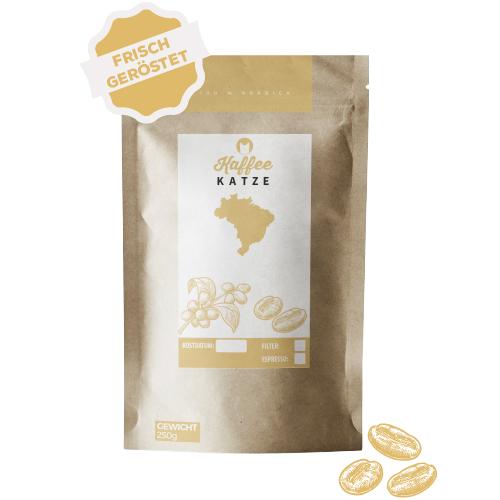 Quality feature – certified barista staff
Meet real coffee artists! Our barista team is certified by SCA and will delight your guests with latte art. This means the artistic design of the milk foam surface of espresso-based beverages with graphic motifs such as leaves, flowers and hearts.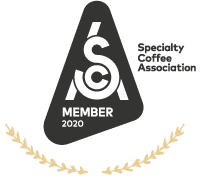 COFFEE CART FRANKFURT
Our head office is in Frankfurt am Main, but we are also at home in other major cities throughout Germany. We offer our coffee catering service in Cologne, Stuttgart, Nuremberg and Munich. All we require is a power outlet. We take care of the entire delivery, assembly and dismantling and come to your location fully equipped. Our barista staff will be serving and presenting the coffee specialties so you can relax and enjoy your event with your guests.
COFFEE CART rental: now possible at trade fairs throughout Europe!
You like to have an unique ambience including our coffee cart at your trade fair in Paris, Amsterdam or Milan?
No problem. We are flexible and come directly to your location.
We guarantee a trouble-free setup one day before the fair begins! Start these dynamic days in a relaxed way and enjoy a delicious espresso with us.
Are you planning an event and would like to hire a barista or rent a coffee catering or a coffee cart?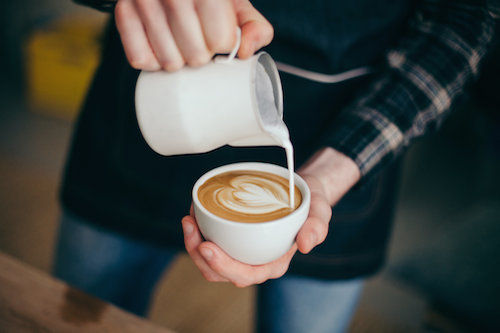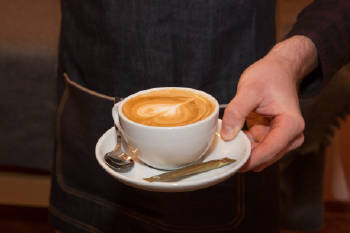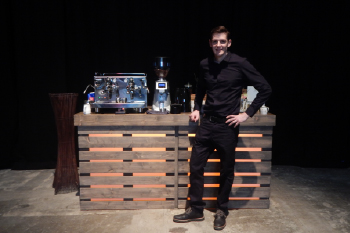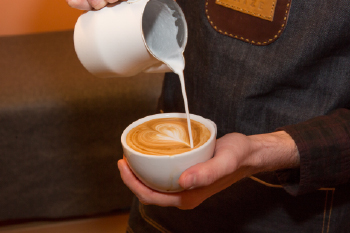 Surprise your guests with coffee specialties!
Our coffee cart comes to your location and helps you turning your event into an unforgettable experience for your guests.
OUR SATISFIED COFFEE CART CUSTOMERS

COFFEE CART MAIN SERVICES
Coffee beverages: Espresso, Cappuccino, Latte macchiato, Caffè crema and filter coffee on request

Staff: Our barista staff master various preparation methods and surprise you and your guests with coffee latte art. Our experienced service staff will help you hosting your guests, customers and employees.

Equipment: Italian espresso machine (1-group / 2-group), coffee grinder, optional: environmentally friendly paper cups, cutlery

Arrival / departure, assembly / dismantling and cleaning: We offer you the carefree package. You do not have to worry about a thing. With our coffee cart, we come to your location. The only thing we require is a power outlet (230 V).

Dishware: white porcelain dishes with saucer, latte macchiato glasses
ADDITIONAL SERVICES
Finger food: We are also happy to serve you delicious sweet plunder pastries or savory Italian Ciabatta pieces

Beverage service: choose from various soft drinks

Branding: Would you like your company logo on the front of the coffee cart or on environmentally friendly paper cups? No problem for us!

additional service personnel
YOUR ADVANTAGES
Coffee connects people – with us your exhibition stand will be an attraction for your clients, guests and employees.

Not only do our experienced barista staff have extensive coffee knowledge and master their craft perfectly; they are also communicative hosts and know how to entertain your clients, guests and employees.

We train our baristas and service staff individually for your planned event and thus ensure a smooth process.

We guarantee outstanding coffee quality by using only freshly roasted 100% Arabica beans. These are imported directly by our partner roastery and roasted using the gentle traditional long-term roasting method. You and your guests will love the result: highly aromatic coffee!