BARISTA SERVICE & COFFEE CARTS FOR EVENTS #1 KAFFEE KATZE
You are looking for an exceptional coffee cart for your event?
Create an inviting atmosphere with a coffee cart! Your guests will forget everyday stress for a moment and enjoy a coffee with you. No matter what event – our barista staff certified by SCA (Specialty Coffee Association) will provide you with caffeine during your trade fair, conference or symposium.
But be careful.  Hiring our barista team is at your own risk.
Once you take advantage of our coffee cart you will become addicted to those moments of superlative taste.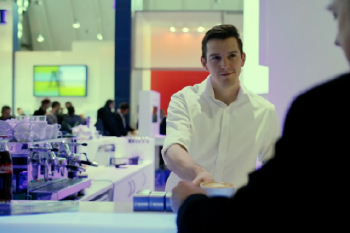 COFFEE CATERING
Individual coffee catering adapted to your wishes and your budget.
For up to 2000 people we serve your guests our specialty coffee.
Our internationally experienced professional barista staff will surprise you with latte art and create an inviting atmosphere at your exhibition stand!
Let us advise you individually!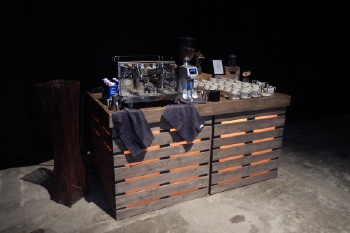 MOBILE COFFEE CART
No matter where you plan your event – with our mobile coffee bar, we are on the move across Europe. 
We specialize in being as flexible as possible and only need an outlet. 
Ideal for conferences, symposia or weddings!
International experience · Premium quality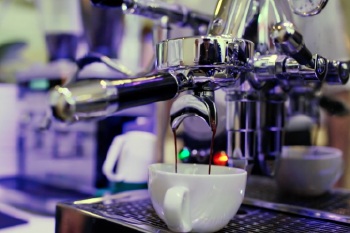 ESPRESSO MACHINE RENTAL
Are you looking for an espresso machine and would like to be as flexible as possible?
You are exactly right with us! Our coffee machines do not require a permanent water connection or high-voltage electricity. We also offer a selection of coffee dishes and coffee grinders.
More information on our espresso machines!
VIDEO COFFEE CATERING & COFFEE CART
WHY YOUR EVENT WILL BE SUCCESSFUL WITH US
YOUR GUESTS WILL REMEMBER YOU
Special things are kept in mind! If your guests feel comfortable with you, your event will also be remembered.

BE A PERFECT HOST
We welcome your guests and guide them to the coffee bar. Here, your guests can enjoy a wonderful cup of coffee with you.

LOWER THE INHIBITION THRESHOLD FOR YOUR GUESTS
Create an inviting and communicative atmosphere and lower the inhibition threshold to approach your guests. A relaxed guest will be happy to talk to you.
WE WORK WITH